Need ideas for kids indoor party games?
When the weather's not great or outdoor space is an issue you'll need to have several kids indoor party games on hand to keep them amused.
Duck, duck goose.. This is one that my daughter remembers enjoying when she was smaller. All the kids sit in a circle apart from one, who is the 'fox'. The fox has to walk outside of the circle tapping the head of each child saying 'duck' each time. Then instead of saying duck, for one time, they tap some-one on the head saying goose. The goose then chases the fox around the circle. The idea is that the fox gets to sit down in the goose's place before he is caught. If he achieves this then the goose becomes the fox and the game begins again. If the fox is caught then he remains the fox for the next round. You could change this game to fit in with a theme, for example pirates, cowboys or even football teams.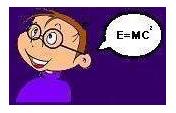 Are you looking for smart games for your kid? Smart-kid-educational-games.com offers fun reading games for kids!
Balloons are a great cheap prop for kids indoor party games. 'Keep it up' is a very simple old favourite, best for small groups of kids in case it gets rowdy. To make it a little more controlled, try shouting out the name of some-one and hitting the balloon in their direction. Then it's not quite so much as a free for all!Write some dares on a small piece of paper. Blow the balloons up and give each child a pin, they then have to pop the balloon of their choice and carry out the dare. Or rather than balloons you could do 'musical dares'. Put the dares into a hat and pass it round to music, when the music stops, who-ever is holding the hat has to carry out the dare.
10 dares for kids indoor party games
1. Lick the floor
2. Kiss the person on your right
3. Smell the sock of the person stood nearest to you
4. Run out side and shout ' I love you' to the first person you see
5. Pretend you're a gorilla for 1 minute
6. Ballet dance for 1 minute
7. Do 10 press ups whilst singing The Grand old duke of York
8. Say only 'Baa' for the rest of the game
9. Pretend to milk a cow
10.Sing the hokey cokey
Blind mans buff
a very old favorite on the kids indoor party games list that needs little introduction, but is hugely popular. One child gets a blind fold on and then has to identify the other guests by feeling their faces and guessing their names. If they guesscorrectly then the victim becomes the blind man. It doesn't sound that exiting butmy kids found it hilarious! Another version if you're having a sleepover is for all the kids to get in their sleeping bags or under blankets/duvets. The blindman (who doesn't need to be blindfolded for this) pokes some one who has to disguise their voice whilst shouting 'I'm Spartacus' if he guesses correctly they become 'it'.
Musical games There are lots of different musical games. Musical Statues, Every one dances a round. When the music stops every-one has to stay as still as a statue, if they move they're out. The last one standing is the winner. Musical chairs or cushions. Start with the same number of chairs or cushions, when the music stops they have to sit down on them. One is taken a way each time which means that some-one will be out every time the music stops. The winner is the last one in. Pass the parcel of course!
I'm a bit of a softy and always had a tin of chocolates for the losers to dip in to, so at least there was an up side to losing!
Flying fishes You need a fairly big room for this. Cut up fish shapes from a newspaper and write each guest's name on one. Make a finish line out of a pole, or you could use a hoola hoop. Each child gets a rolled up newspaper and they have to 'waft' their fish across the line or into the hoop.
The smelly shoe game All the children remove their shoes and pile them up in the centre. They all have to put on blindfolds whilst the shoes are mixed up. The winner is the person who can find both their shoes by feeling and smelling them! (best to make sure all the shoes are clean before you start this one!)
Sleeping lions Ask all the children to lie on the floor. The last one to make a noise is the winner. You could change this to your them. For sleeping pirates, fairies, power rangers
Quick on the draw This takes a little preparation thinking and writing down ideas to draw. Hang a sheet of paper on a wall or easel, and split the party into teams of 2. One child starts by picking an idea out of the hat and has to draw that idea. His team mates have to guess what his drawing within 60 seconds. If they do that team gets a point. The other team then has a turn. The wining team is the one with the most points at the end. You can also do this with play dough modeling the idea instead of drawing it.
10 drawing ideas for kids indoor party games
1.Elephant
2.Your Mum
3.A tent
4.Binoculars
5.A crown
6.A telephone
7.Cup of tea
8.A bear
9.A garden
10.Santa
Fork & chocolate game. This is definately one of my kids indoor party games favourites. For this you need dice, a knife and fork, a large bar of chocolate, thick gloves and a woolly hat. Sit in a circle and each child gets one roll of the dice. If they throw 2 doubles they have to put on the hat and gloves and try to cut a square of chocolate from the bar, before some-one else throws a double. There isn't really a winner of this game, it's just good fun, and you get to eat chocolate! If you're worried about smaller kids with knifes you can try it with maltesers and chop sticks!
I hope that's given you some ideas for kids party activities!
Do you know any other kids indoor party games?
Do you have a great idea about kids indoor party games? Share it here...
What Other Visitors Have Said
Click below to see contributions from other visitors to this page...

Go to Great Happy Birthday Ideas Home from Kids Indoor Party Games
Go to Kids Birthday Party Ideas from Kids Indoor Party Games